8808133777, 9795005888, 9795009888
Contact Us
Room Tariffs
Photogallery
Kausani Tents, by Janardan Resort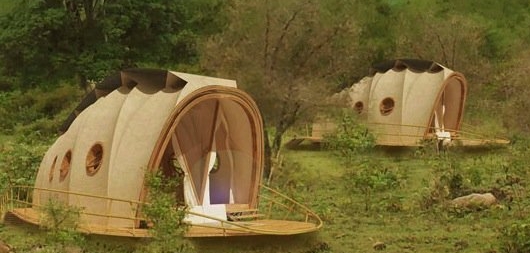 If staying at tents seems too dangerous to you, or you would prefer a room,
click here
to view the our rooms.
About Kausani
Kausani is a celebrated site for its panoramic exquisiteness and views of enchanting Himalayas, and when you live in a tent, you can live the most connected to nature. Nature has bestowed Kausani with its beauty to make it a destination par-excellence level. Kausani is a land of lush green hill station with spellbinding snow clad Himalayan view, silent valleys and bubbling creeks, song of birds, and towering coniferous trees.Kausani hill station is located at altitude of 1890 mts.
Amazing Himalayan Views from Kausani
Originally known as Valna, Kausani is a famous hill resort in Uttarakhand providing an excellent view of the 350km stretch of the Himalayas on a clear sky. The peaks like Nanda Devi, Trishul, and Panchachuli are distinctly visible from Kausani. The invigorating and captivating views of the majestic Himalayan peaks can be seen from Kausani.
The view of the greater Himalayas from Kausani kindles hope even in the greatest pessimist with depressed feelings. The glory of the snow crowned Himalayan range reaches its pinnacle when the sunrays turn them into gold at morning and red-orange sky at the sunset.
Why Visit Kausani?
Kausani is an ideal place for honeymooners and it acts as a weekend destination from Delhi as well. Kausani has been attracting adventure and nature lovers from all over the world. Kausani is ideal spot for those who seek an escape from the hustle-bustle of big cities and wish to spend a quiet holiday in the lap of Nature.
Janardan Resort at Kausani
View full Kausani photogallery