8808133777, 9795005888, 9795009888
Contact Us
Photogallery
Churaini , by Janardan Resort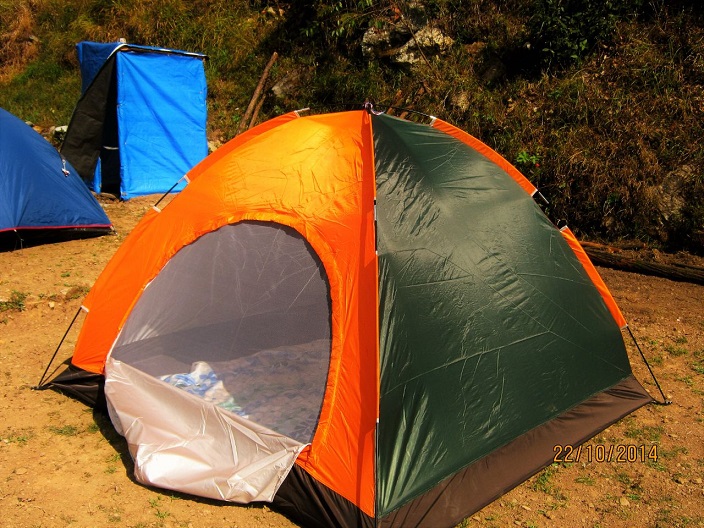 About Churaini
Churaini is a very small forested place with a population of 18 people. The tempreture varies in a wide range, so you can experience both the great summer and the chilly snowy winters: From April to August the tempreture records upto 22 degress centigrade maximum and a minimum of 16 degrees. You can also experience snowfall between January to the middle of February. The populace of Churaini are friendly people, the local language used is Pahadi which is similar to the national Indian language Hindi. The place is peaceful and awesome if you want to spend your own time with nature.
Tents at Churaini
Our accomodation is such that any nature or adventure lover will like it.
Fully furnished 10x10 double bedded swiss tents
All tents have furniture and carpeting
Tents are equipped with solar lightning
Western style toilets with wash basins and mirrors are provided
A seperate dining space
Fooding as per your demands
Do contact us for further information.
Photographs of Churaini
View full Churaini photogallery