Janardan Home stay Jaljalwa Farm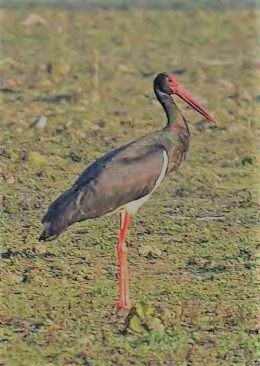 A date with
jungle,
in
Suheldev Wildlife Sanctuary,
Meet all the beautiful birds
&
very cute animals which
yo
u can dream of.
The Suheldev Wildlife Sanctuary is situated on the Indo-Nepal international border in Tulsipur tehsil of Balrampur district. This Sanctuary, named after a local king Suhel Dev, is approximately 120 km long and 6-8 km wide.
In this farm we have accommodation for groups and families, with addition advantage of
food prepared in traditional style
Chula, and lot of
khatiya
(cot) and
baillgari
(
ox
cart) for nearby travelling.
Natural breez
e with cool 4 acre water body (
a big lake)
aroma
all around the forest guest house.
This
mixed forest area in this range is very good
for several arboreal birds and
recorded more than 100 species of birds from this part alone.
This site is an Important Bird Area (IBA Site Code: IN-UP-23) on the presence of A1 (Threatened species – Swamp Francolin) and A3 (Biome restricted species).
Nearly 40 species of mammals, including Tiger, are found in the Sanctuary, although there has been a significant decline in the Tiger population here. Wildlife Institute of India estimated that this Sanctuary supports 3-5 Tigers.
The villages in the Sohelwa range on way to the core Sanctuary areas, with their distinctive lifestyle and culture, are an added tourist attraction. The eco-friendly traditional handicrafts from these areas are ideal souvenirs for visitors.
This range of the Sanctuary also has major tourist attractions where hundreds of people visit for religious purposes throughout the
year:
-
Vibhootinath
Temple (locally also known as
Guptkashi
) located in the
Merkia
beat: It is believed that this ancient temple was established by the
Pandava
King Karana and has the ancient
linga
of Lord Shiva.
The
Razia
taal
, located in the
Jarmauli
beat: It is said to be developed and named after
Razia
Sultan. This small wetland with water throughout the year is located in between rich mixed forest and is host to several water birds.
Sonpatri
Ashram located on Nepal border in Sohelwa range: It is known for the mediation site and Samadhi of Swami
Shri
Sidhnathi
. According to the locals, this place was also the ashram of
Agastya
Muni and now also has a Goddess
Durga
temple.
The
Devipatan
Mandir
at Tulsipur is a well-known Goddess
Durga
temple, visited by thousands of people each year for religious purposes.
Photogallery
Staying at a Janardan Home Stay in India is all about immersing yourself in India

Book online using the button above. For more information, please call on 8808133777, 9795005888, 9235501849
You can also email us at sales@janardanresort.in, contact@janardanresort.in or marketing@janardanresort.in
& be friends with "Janardan resorts, pangot" on Facebook, and follow us on @JR_Nainital on Twitter.

Happy Holidays!
Janardan Farms and Resorts,
Lucknow,
Uttar Pradesh